ASO Big Band Holiday Benefit Concert, Dec 8, 8pm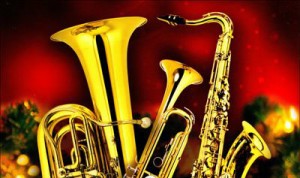 The ASO Big Band is excited to be featured at a holiday benefit concert for the Minerva Area Historical Society. Funds will go towards replacing the roof on the Haas Museum. Our Big Band will perform holiday music in its irresistible big band/swing style.
Big Band Holiday Show
Friday December 8th 2017 at 8PM
The Roxy Theater
114 N Market St, Minerva OH
Tickets are $10.00 per person and can be reserved by calling Laurie McClellan at (330) 323-3692.  Seating is limited, so call early.
NOTE: Because this is a fundraiser for another organization, ASO friends or student passes will not be accepted.