Conductor Eric Benjamin has been in high demand as a conductor and composer in the northeast Ohio area and beyond since his appointment to the conducting staff of the Akron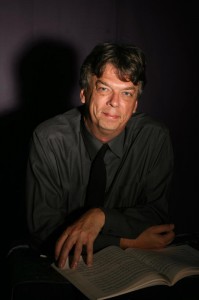 Symphony, a position he held for eleven years.  He has degrees in conducting from the prestigious New England Conservatory of Music in Boston, MA and has furthered his conducting studies with Gunther Schuller, Lukas Foss and Leonard Bernstein.  He has guest conducted the Cleveland Youth Orchestra, Erie Philharmonic, Canton Symphony, Columbus Symphony and numerous student festivals.  Eric is also  the music director of the Tuscarawas Philharmonic.
Known for his keen ability to engage young concert-goers during educational concerts, Mr. Benjamin was invited to host a radio program on WCLV-FM in Cleveland.  To this end, he wrote and produced Klassical Kids, a program that ran seven years and won first prize for excellence in education from the Fine Arts Radio International.
Also a celebrated composer, Eric Benjamin has composed for and collaborated with a variety of musicians and arts organizations such as Alex Bevan, the Actors/Summit theater company, and the Children's Ballet Theater of Akron.  He was named Ohio Music Teachers' Association Composer of the Year in 2000.
Elaine Anderson is a Professor of Music and the current Department Chair at the University of Mount Union where she teaches cello, chamber music, theory, music appreciation, orchestral literature, and string methods classes and conducts the Repertory Strings Chamber Orchestra.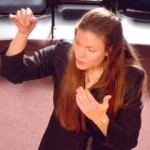 Dr. Anderson holds a D.M.A. in cello performance from the University of Alabama, a M.M. in performance and theory from the Manhattan School of Music, and a B.M. in string education from Concordia College in Moorhead, Minnesota.
Dr. Anderson served as a member of the Brevard Music Center summer artist faculty in North Carolina from 1996-2005.   She currently serves as the principal cellist of the Tuscarawas Philharmonic and subs for the Youngstown Symphony, Akron Symphony, and the Lake Placid Sinfonietta.